So, I have just completed my first photography website template, the template's name is "Vivid Photo". This one is also single page uses extensive jQuery and HTML5 and a lot more modern functionalities. You can download it from its release page at https://priteshgupta.com/templates/vivid-photo/.
You are free to use it for your personal as well as commercial projects as it is released under New BSD License. If you have any issues related to it, you can contact me via the contact form at https://priteshgupta.com/contact/.
Here is a small preview of the template, but head over and see the Live Preview to have a look at its functionalities, go to the Release Page for full details.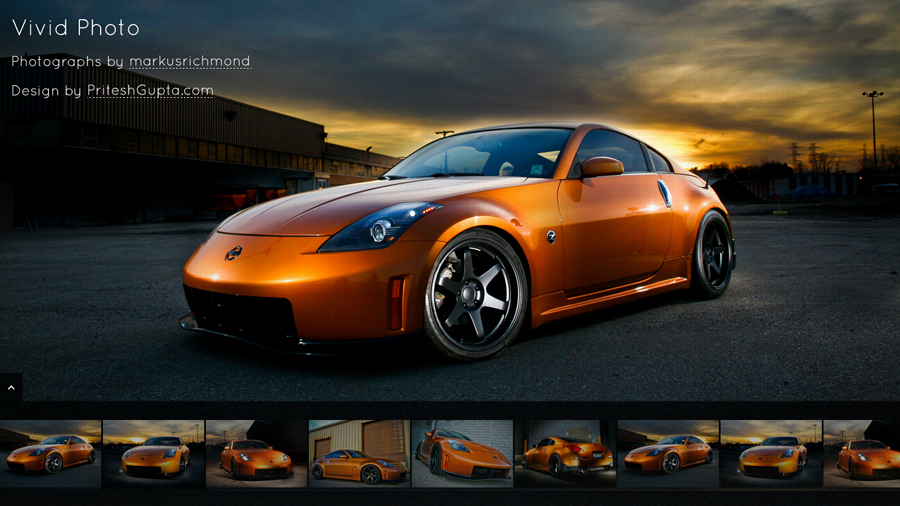 Download it from here.