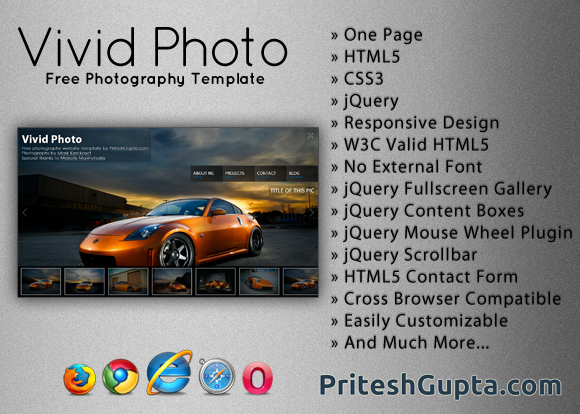 "Vivid Photo" is a modern and elegant Photography Website Template. It is cross browser compatible and created to suit needs of photographers. The template is made using HTML5, jQuery and CSS3 with no external fonts, HTML5 Contact Form and a lot more stuff for various functionalities. You are free to use it for your personal as well as commercial projects. It is released under New BSD License, read more about it here.
Live Demo // Download (Click on 'Download Zip')
NOTE: The template might take a little time to load because of the heavy images I am using.
Features
One Page
HTML5
CSS3
jQuery
Responsive Design
W3C Valid HTML5
No External Font
jQuery Fullscreen Gallery
jQuery Content Boxes
jQuery Mouse Wheel Plugin
jQuery Scrollbar
HTML5 Contact Form
Cross Browser Compatible
Easily Customizable
Totally Free! Released under New BSD License.
And Much More…
Preview(Click for larger image)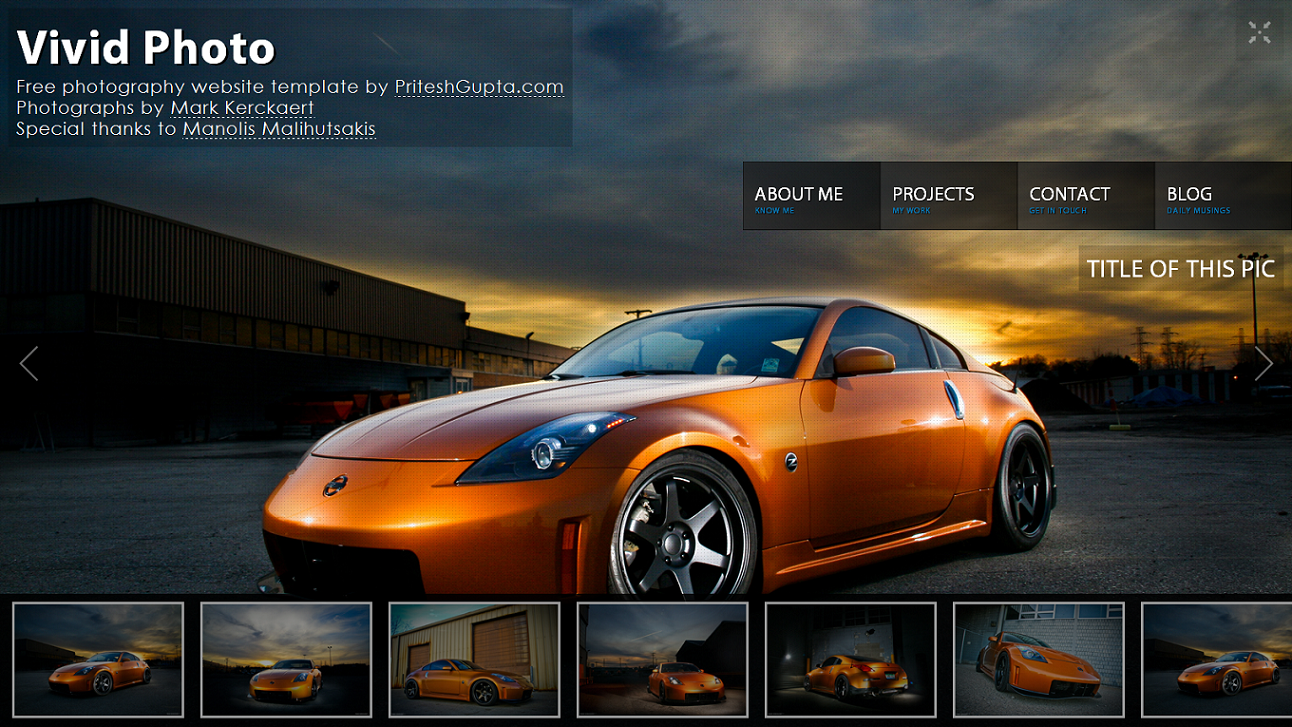 Latest Version: 2.0
1.0: Stable Version
1.2: Navigation Fixed To Right
2.0: Made From Scratch, A Lot Of New Things