So I have finally completed my website template "Elegant Press", it has been made using HTML5 and CSS3, it is cross (modern)browser compatible, has web fonts, jQuery plugins, etc. Overall, its awesome and totally free! Its licensed under New BSD License, read more about it here, you should surely give it a try. You can see its release page at https://priteshgupta.com/templates/elegant-press/, you can download it for free from there.
Feel free to share and use it. You are free to use it for your personal as well as commercial projects as it is released under New BSD License. If you have any issues related to it, you can contact me via the contact form at https://priteshgupta.com/contact/. Please note this theme is not made for older browsers and looks funny on them, but who cares?
Here is a small preview, go to the release page for full details.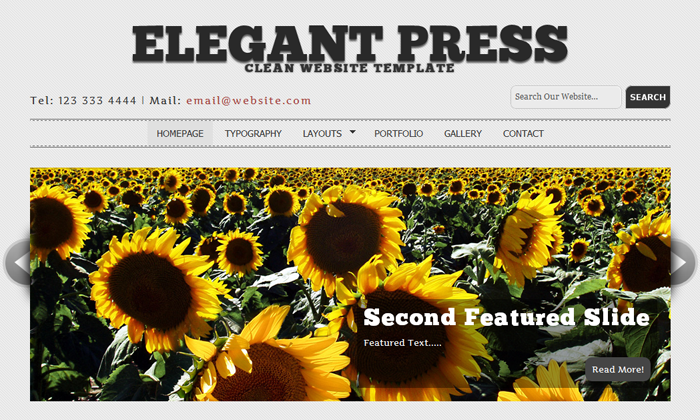 You can see the live preview here and download it from here.